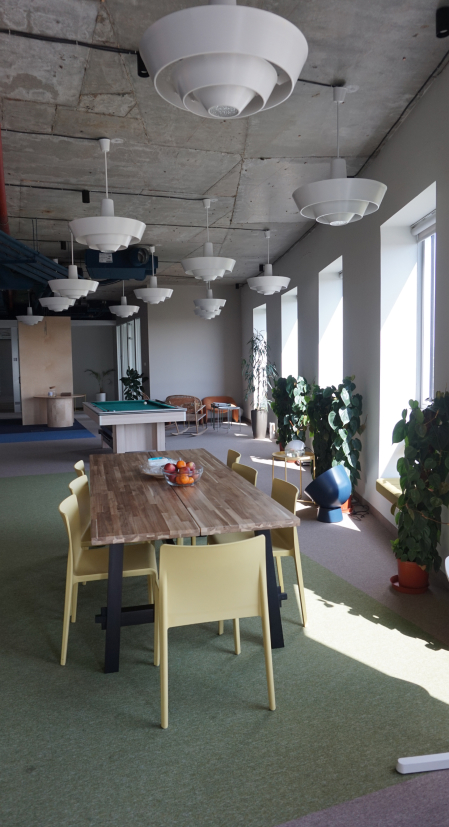 Dining area
NUL TIEN OFFICE DESIGN STORY:
The office space for Nul Tien had been under construction for over a year before the interior design project realization was even started. It all started as a desire of the team of professionals who ran the company to improve the quality of life of their employees and their work atmosphere.
The analysis that followed made us realize that great many things can be set in motion by simply making changes in the space and its manner of use. Thanks to the hard work of design engineers, designers and Nul Tien HR team all those analyses have been turned into a collage in which interior elements, pleasant atmosphere and spatial design standards entwine to provide optimum living and working conditions. After six months the company concluded that they needed a bigger space unburdened by any existing structure that was originally there and that was when the adventure of bringing to life everything that was conceived so far actually started.
Chill zone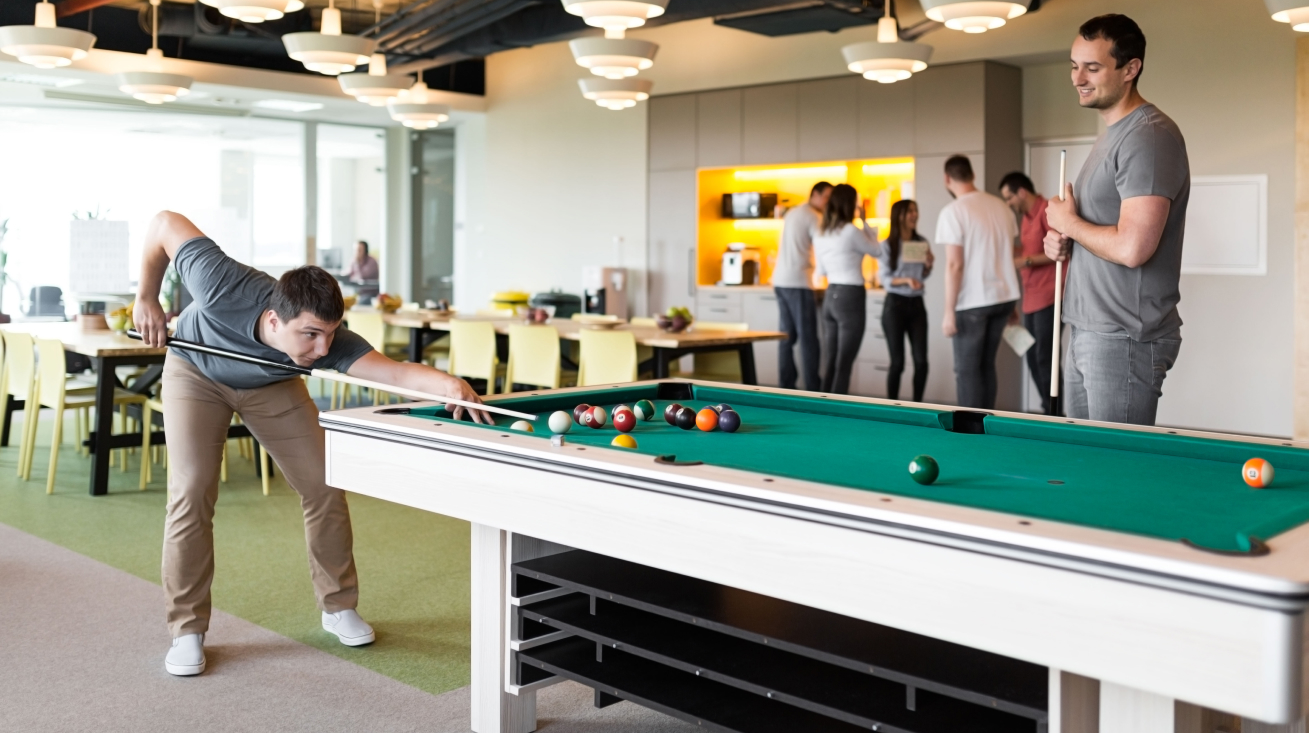 We sought help of experienced consultants who developed some of the most successful and award-winning IT company premises; we came up with new ways of using the materials, the floors "climbed" onto the walls for better noise absorption, ceiling became a stage for "light structures", for soft evening light, and the microcosm atmosphere of Nul Tien team drifted into a space tailored to satisfy their needs and desires in a brand new 900 sq m office space overlooking the emerging commercial district of Belgrade.

Working area
The company now operates in a modern interior designed on a spatial plan of a transformed "open space" which provides privacy both to a single user and groups alike, while also allowing people to socialize and gather in informal conference room area or lounge. This solution allows that one zone can be always used for recreation purposes, thus contributing to the employees' health, and if required, the lounge tables can be moved around in such way to open up the space of 100 sq m in size for exercising or dancing, depending on your preferences.
And there is more – there are also around one hundred seedlings of various plants, positioned, selected and looked after in a professional manner, as a contribution to prosperity and happiness of this community, enriching the air comfort in air-conditioned work areas. Altogether, by carefully designing these premises we supported the need of Nul Tien to grow and develop through each and any of its employees. We are looking forward to keeping a close eye on this entire process and we continue to develop spatial designs as a support to this continually growing and evolving company.